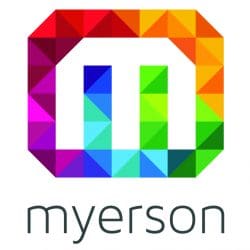 Myerson is a Legal 500 top tier rated commercial law firm based in Altrincham, representing businesses and individuals in Manchester, Cheshire, the UK, the EU and beyond.
Myerson was founded by lawyer Neil Myerson in Altrincham, South Manchester, in 1982. Neil's intention was to provide a city-centre standard commercial law practice in a more pleasant, relaxed and amenable environment.
Like Neil, almost all of the solicitors and partners at the firm previously trained and worked at large Manchester city centre or national law firms, and bring with them high standards of professionalism and a wealth of expertise.