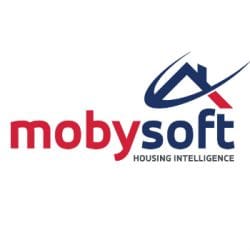 Mobysoft helps deliver time and cost saving solutions, which create tangible ROI for the Social Housing sector.
Founded in 2003, they offer a range of products ranging from mobile SMS services to their unique rent arrears Business Intelligence application called RentSense. RentSense uses complex algorithms to analyse housing associations' tenants' accounts, including all historical data, to assess their true arrears situation. RentSense analyses over 1 million tenant records using complex algorithms to analyse the historical data on a tenant's account and assess their true arrears situation. The software ensures an effective rent recovery process for over 55 housing organisations, including 8 of the G15. Many have collected c.£400,000 extra rent in their first year and achieved an average efficiency saving of 25%.
Mobysoft is one of the fastest growing software as a service providers in the UK and in 2015 and 2016 has been ranked in the top 20 of the "Top 50 fastest growing technology companies in the North".