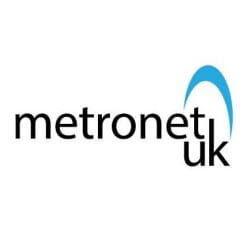 Metronet (UK) is a company with a difference; delivering high quality solutions to businesses across the North West, West Yorkshire and the Midlands, providing thousands of solutions from dedicated single site connectivity to complex multi-site solutions, cloud-based services, voice over IP and managed hosting.
Metronet (UK) has built a reputation for fast and reliable delivery as well as a continued dedication to providing our corporate customers with a truly innovative service. This, combined with our commitment to provision quality, indicates why Metronet (UK) is one of the most trusted and advanced Internet Service Providers in the UK.
Based at Manchester Science Park, Metronet (UK) started in 2003 with three members of staff and now has increased to over 90, a number which continues to grow every week.