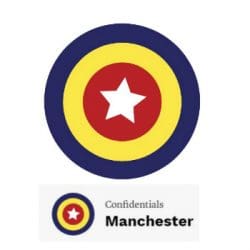 Manchester Confidential is the fastest-growing digital media brand in the North West of England.
There are seven websites in our family: Manchester Confidential, Liverpool Confidential, Leeds Confidential, London Confidential, Body Confidential, Planet Confidential and Kids Confidential.
To our advertisers, we're a way of building up their business through digital marketing. Using online advertising, direct mail, social media, and events, we promote their services and products to a geographically targeted audience of ABC1s. For more information on our services for advertisers, click the Products and Services tab.
To our readers, we're a way of finding out what's happening in their city and getting great deals on stuff like eating out and social events. Our websites and emails give them breaking news, exclusive competitions, and articles that keep them entertained and in-the-know.
To our own people, we're a great place to work that offers lots of benefits, including the opportunity to work at the forefront of social media.