Library Lovers Month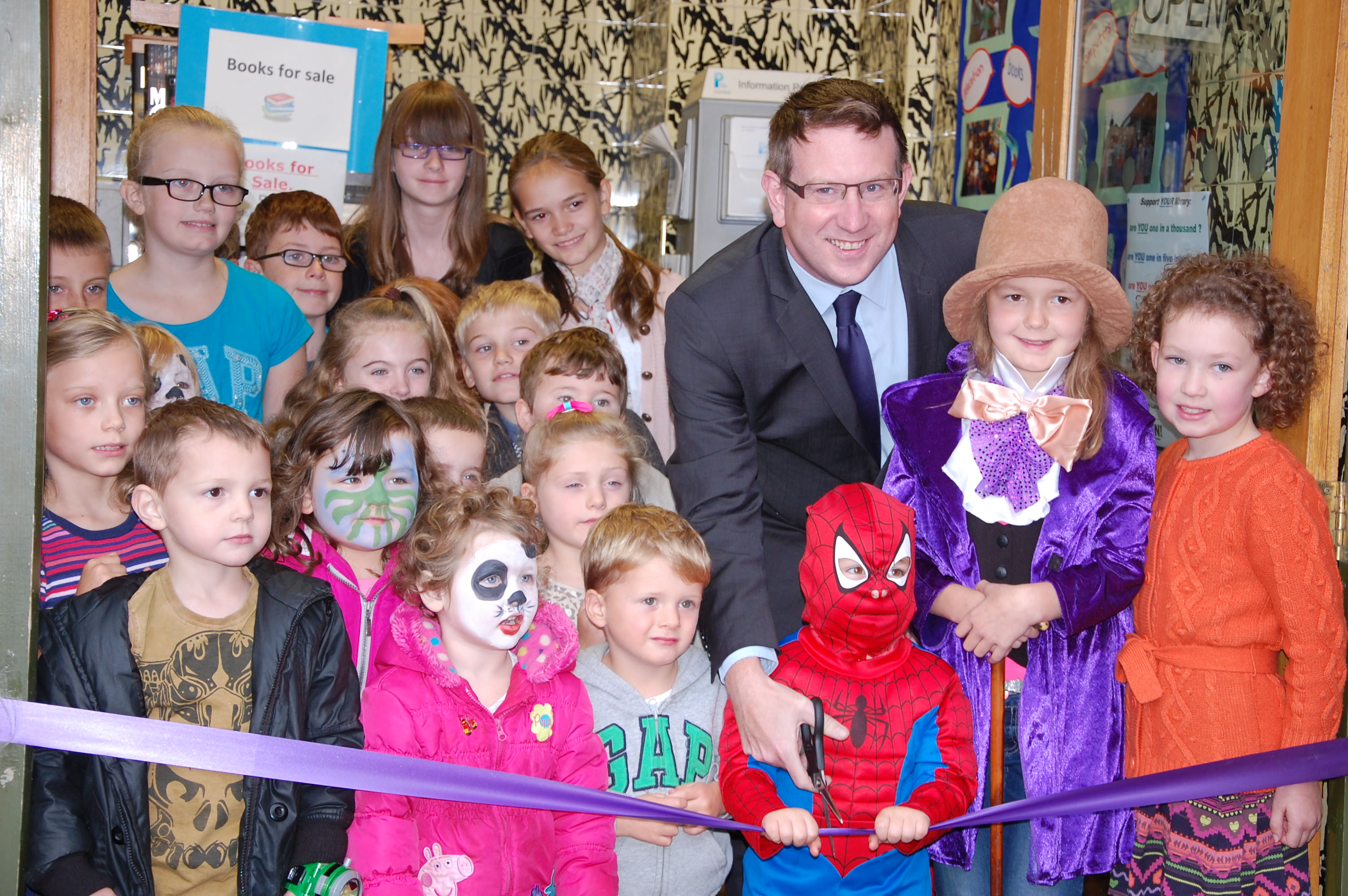 February 22, 2016
February is Library Lovers Month and what better way for us to celebrate than to focus on the fantastic Denton West End Library in Tameside, which has survived various cuts thanks to local residents living in the surrounding areas?
At Forever Manchester our ethos is about utilising local people's skills and talents to make extraordinary things happen. This is reflected no better than in Denton West End Library's story.
After Tameside Council announced the planned closure of Denton West End Library, a group of local people weren't going to let their much-loved library and community hub close so they got together to organise a campaign to save it.
In true community building spirit the Friends of Denton West End Library used their skills, contacts and connections to survey the community, raise support and funds, lobby the local authority and to ultimately bring a vital resource into community ownership for the benefit of local people.
In June 2013, the community completed the purchase of the building from Tameside MBC to provide a complete library and Community Service.
David Booton who helped to set up the community buyout said "The Library is now owned and run by the community, for the community and we are extremely proud of what we have achieved together. This would not have been possible without the support of Forever Manchester who not only gave us essential advice and contacts but also provided match funding for what we raised. We want to thank them for playing a part in this amazing journey."
In the first 18 months, the library had 50 volunteers helping to run various aspects of the library and gained over 1,000 members. The library sees lots of local people come through its doors each day to borrow books free of charge and take part in other activities such as home-work club, film club, Boogie Beats music dance and singing for children, Mummy Meet, Computer lessons, Street Dance Club, Knit and Natter, Kickboxing and Self Defence and Quiz Nights. Other local community groups now take advantage of the library for meetings and events.
David adds "The library has been transformed into a place where people can come to together, meet new friends and join in a variety of activities. There's a really buzz about the place. We're still very much in the early stages of our evolution and their still loads more that we'd like to do. The support of the local people has been amazing and clearly demonstrates there is a strong sense of community spirit."
If you'd like to help Forever Manchester to support and fund local people making a real difference just like the Friends of Denton West End Library DONATE TODAY to make a real difference to the area where you live, play and love!