Great Get Together Fund Launched
May 12, 2017
Forever Manchester are delighted to announce that we will be supporting The Great Get Together by offering £200 to communities in Greater Manchester who wish to hold an event in their neighbourhood.
Over the weekend of the 16th-18th June, The Great Get Together aims to encourage communities to get together with their neighbours to share food and celebrate all that we have in common.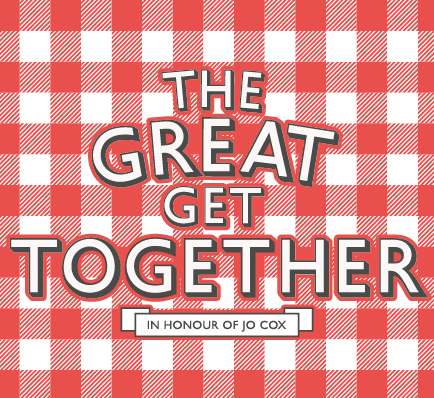 The event marks one year since the MP Jo Cox was killed. Jo lived her life according to the belief that we have more in common than that which divides us and, in that spirit, her husband Brendan and friends are hoping that as many people as possible will mark the anniversary by organising or attending a celebration in their community that weekend.
Forever Manchester believe that connected communities make stronger, happier communities and love any event that brings people together, so we're delighted to offer our support to people who wish to celebrate where they live with a party! Your event could be big or small, indoors or out, it's entirely up to you. It could be a street party, a barbecue, a game of football or an afternoon tea – whatever you and your neighbours decide. Who knows, our very own Captain Manchester might even drop in to enjoy your festivities with you!
To be eligible for an award you must have signed up on the official The Great Get Together website to hold an event – then it's just a case of completing our simple application form.
To sign up to hold an official Great Get Together, follow this link.
To apply for a £200 award to support your Great Get Together click here.
Applications close on Wednesday 7th June at midday. There are up to 50 awards available. If we receive more eligible applications than there are awards available, decisions will be made via a draw. Successful applicants will be informed by email on Friday 9th June and payments released the same day.