FM Distribute Nearly £500k this Year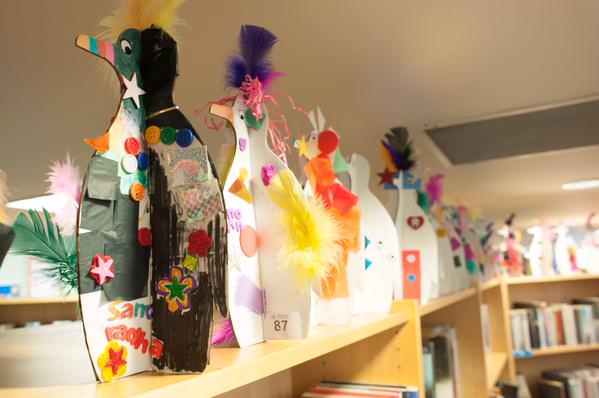 August 10, 2015
So far this year, Forever Manchester is proud to have distribted over £460,000 to communities across Greater Manchester.
These funds have been distributed to a mixture of community groups and projects benefiting people from a variety of ages and cultures, helping local people to do extraordinary things together in their neighbourhoods.
Here is an example of just a couple of the groups Forever Manchester has recently funded…
Alkrington Senior Citizen's Club in Rochdale meet on a weekly basis to provide various activities for their members. Most of the members of the group live alone, and the weekly meet-up gives them chance to get out and about, meet new friends and enjoy the club's activities.
One attendee lives locally to the club and started to attend about six months ago. She is 82-years-old and has no children. After her husband died three years ago she became very introverted and other members who lived nearby talked her into attending every week with them. She has now made a circle of friends, never stops chatting and always has a smile on her face.
She said: "I now have a set of friends to confide in, something I thought I would never again have, a reason to get up in a morning for."
Two By Two in Trafford is an arts and crafts project, which was part of the Sale Arts Trail in July this year. The group put on a workshop on Saturday 11th July entitled 'Penguins on Parade' which brought members of the community together to paint flat-pack penguins to add to the Sale Arts Trail parade.
The project engaged people of all ages, with older and younger people "picking up a penguin" and drawing on their very own penguin suit to be entered into Two By Two's Instagram competition (pictured).
As well as engaging the community, Two By Two is also passionate about helping local people with voluntary opportunities. One such volunteer is Emma, who is a full-time mum to two children, aged 5 and 1.
Emma was keen to get involved with Two By Two as she strongly believes in the aims of the group, who are working towards making Sale a more vibrant and exciting place to live with children.
Emma said: "It's refreshing to be involved in a group that is about making exciting events happen here [Sale], rather than complaining about how Sale's town centre is struggling all the time. My 5-year-old really enjoys getting involved in craft activities and he really enjoyed making something that was 'on show' in our Town Centre. I personally love penguins, and it was great to see a whole parade of them lined up through the streets."