Film Makers Club Reels in More Learners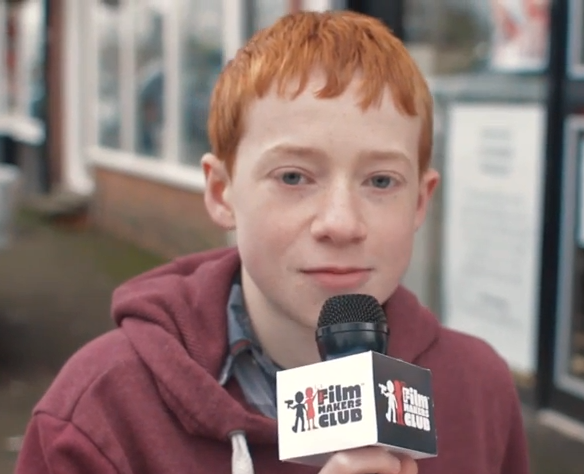 January 12, 2016
The Film Makers Club, based in Flixton, Trafford has been teaching more people in the area about film making.
Back in 2013, Forever Manchester was pleased to fund the first ever Film Makers Club, which is now broadening its horizons and teaching more local people.
The Film Makers Club teaches young people new skills relating to film making activities such as; brainstorming, research, creating storyboards, filming tips, lighting and audio as well as practising interview techniques.
The clubs are hosted by Forever Manchester's Community Ambassador Lydia Fernandez-Arias and her team at LUXSON; Performance Partners – partnering with business owner-managers to unlock the significant potential of increased opportunities with their high performance team. The team uses their skills to teach young people these new skills for free at The Fuse, a community hub based in Trafford.
The most recent club took place between October-December last year and taught children on the Autistic/Asperges spectrum over a ten week period, now making the courses more inclusive in the Trafford area.
The team was able to draw on the creative minds of people who live with Austism and Asperges and encouraged their creativity to transfer into the media world as well as showing them how to work as a team, how to develop friendships and most importantly, let them have fun!
Lydia said: "The youngsters had a fantastic time and the parents were very pleased with how much the youngsters had learnt and how much they enjoyed the creative process."
To see the great films the first Film Makers Club created take a look at the group's YouTube Channel and see one of the videos we've picked out below:
It's great to see groups like this continue after Forever Manchester funding and benefit their local community as much as they have. We wish the Film Club even more luck in the future and look forward to seeing more films just like the one above.
If you're a group who wish to receive funding in the Greater Manchester area we currently have funds open that could fit your needs. Head to our Funding page for more information.