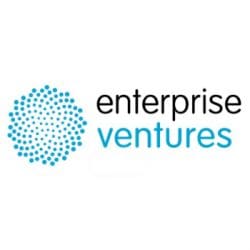 Enterprise Ventures is a leading provider of finance for small and medium-sized enterprises (SMEs) in England and Wales and one of the few able to provide both venture capital and business loans. Enterprise Ventures' Manchester office provides business loans and venture capital for SMEs across Greater Manchester and beyond.
We are passionate about supporting small businesses and working with them to help them develop and grow. We aim to improve the performance of the companies we're involved with and to optimise returns for all concerned – for investors, for the management and employees, as well as the communities in which they operate.
If you're a business owner in Manchester looking for funding to expand your company, startup in business or buy into an existing firm we can help you realise your ambitions. We also work in partnership with accountants, solicitors, bankers and other professional advisors to support the growth of their clients.