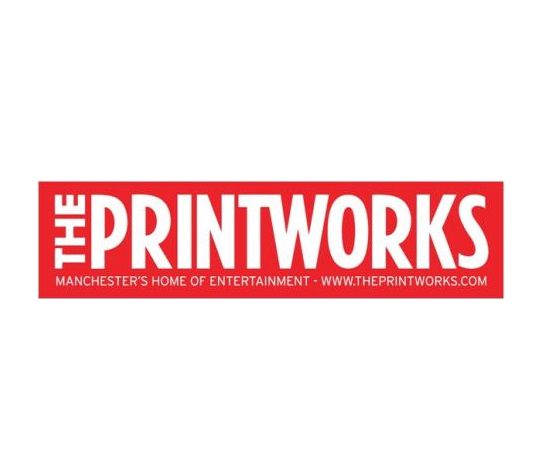 The Printworks is an entertainment complex including a cinema, bars, restaurants, live music venues and clubs, located on the corner of Withy Grove and Corporation Street in Manchester city centre.
The Printworks have previously showcased FM's finest Mancunian video exports, Charity… The Mancunian Way and Run for Round 'ere in the pump yard and kindly donated a cheque to FM from swapping unclaimed lost property items.
In Summer 2014 The Printworks were the brains behind World Cup Song 'Our Telly's Bigger Than Your Telly' with proceeds of the sale of the song coming to Forever Manchester.
Fred Booth, Centre Director at The Printworks and Forever Manchester Ambassador added, "The song was a great way for the community to get behind something fun and exciting and to show support of our team and pride for our city. Forever Manchester a charity really close to our hearts."
The Printworks and it is also home to Manchester Million members, Hard Rock Cafe.