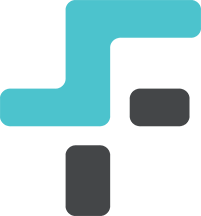 Six and Flow is a Manchester-based growth and venture marketing agency working across digital to help grow businesses through brand awareness and customer acquisition.
Creating digital strategy and managing delivery, Six and Flow considers itself a performance-led growth agency, that works to achieve a clear return on investment for its clients.
Delivering across current and emerging digital channels, Six and Flow works in partnership with clients priding itself on being commercial, creative and playful in approach.
Based in City Tower in Piccadilly Plaza, Six and Flow's Managing Director is Ambassador Rich Wood who said: "I've been working with Forever Manchester for over a year as an ambassador and have an amazing insight into all of the great work they have done and plan to do across Greater Manchester.
"Now that Six and Flow has grown to a point where we can afford to put back in and support Forever Manchester, it was a no brainer. Manchester has done a lot for us and Forever Manchester does a lot for Manchester so this is us giving back.
"The whole team, the ethos and the work that is being done by Forever Manchester is an incredible thing to be a part of as an ambassador and I want Six and Flow to be part of that."