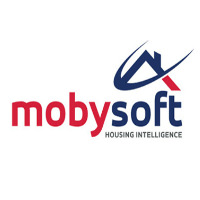 Mobysoft, a fast growing, Mancunian software company, has donated £5,000 to Manchester Forever.
Mobysoft, who develop software for social landlords, such as housing associations and councils, have been based in Manchester since the company formed in 2002.
The Mancunian software business employs, which 34 people at its central Manchester office, is keen to support local causes that 'deliver demonstrable return for local communities,' according to founder and CEO, Derek Steele.
"As a company and individuals we want to support the wider community in which we work and live." Commented Steele.
The company is keen to do more than just donate money as it wants to help support the causes with staff away days where they actually help out and offer their time rather than just money.
"We wanted to work with Forever Manchester as they support a wide number of projects across the region helping all communities. And importantly they measure their output and ensure the money is spent in the most effective way ensuring those that need the support get it." Commented Steele.
Mobysoft helps deliver time and cost saving solutions, which create tangible ROI for the Social Housing sector.
Founded in 2003, they offer a range of products ranging from mobile SMS services to their unique rent arrears Business Intelligence application called RentSense. RentSense uses complex algorithms to analyse housing associations' tenants' accounts, including all historical data, to assess their true arrears situation. RentSense analyses over 1 million tenant records using complex algorithms to analyse the historical data on a tenant's account and assess their true arrears situation. The software ensures an effective rent recovery process for over 55 housing organisations, including 8 of the G15. Many have collected c.£400,000 extra rent in their first year and achieved an average efficiency saving of 25%.
Mobysoft is one of the fastest growing software as a service providers in the UK and in 2015 and 2016 has been ranked in the top 20 of the "Top 50 fastest growing technology companies in the North".