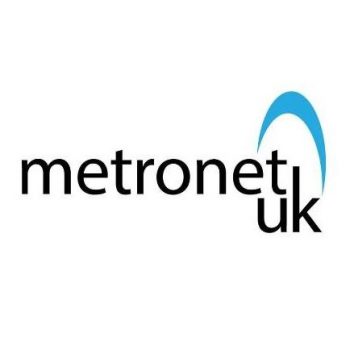 Metronet (UK) is a company with a difference; delivering high quality solutions to businesses across the North West, West Yorkshire and the Midlands, providing thousands of solutions from dedicated single site connectivity to complex multi-site solutions, cloud-based services, voice over IP and managed hosting.
Metronet (UK) has built a reputation for fast and reliable delivery as well as a continued dedication to providing our corporate customers with a truly innovative service. This, combined with our commitment to provision quality, indicates why Metronet (UK) is one of the most trusted and advanced Internet Service Providers in the UK.
Based at Manchester Science Park, Metronet (UK) started in 2003 with three members of staff and now has increased to over 90, a number which continues to grow every week.
Metronet (UK) has been supporting Forever Manchester for the past 2 years, initially by sponsoring the Slice of Nice event and then becoming a Manchester Million Member. This has led to the company raising money through raffles and taking part in numerous adrenaline-packed fundraising activities.
Elliott Mueller, CEO of Metronet (UK) said, "We are really proud to support and work with such a fantastic charity. Metronet (UK) is a company that has been born and bred with Mancunian roots. Manchester gives us the people to make our business successful and the environment in which to grow. This is our chance to say thank you and, with Forever Manchester, give back to our local community. We look forward to getting involved with more fundraising activities in the future."