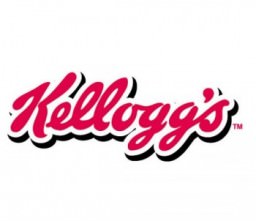 Whether donating food, time or money, Kellogg Company and its employees have always sought to brighten futures.
In 1930 the company's founder, W.K. Kellogg created the W.K. Kellogg Foundation. Each year, the Foundation donates grants and breakfasts to charitable organisations around the world. The Kellogg Company has been able to help the Kellogg Foundation make grants of more than £3 billion to projects that fit its mission: to help children succeed.
Since 2005, Forever Manchester has been working with Kellogg's to fulfil the company's charity ethos, providing both strategic and administrative support on its charitable giving projects. The funds we have managed are: The Kellogg's Active Fund (2005-2009), The Kellogg's Employee Match Fund (2006-2012, The Kellogg's CCF Programme (2008-present) and Help Give a Child a Breakfast (2011-present).
Kellogg's UK Managing Director, Jonathan Myers says: "As a business, I believe we need to drive growth to underpin the future of Greater Manchester – both its economy and its community"