Convergys Pear Mill Pull out All the Stops during March!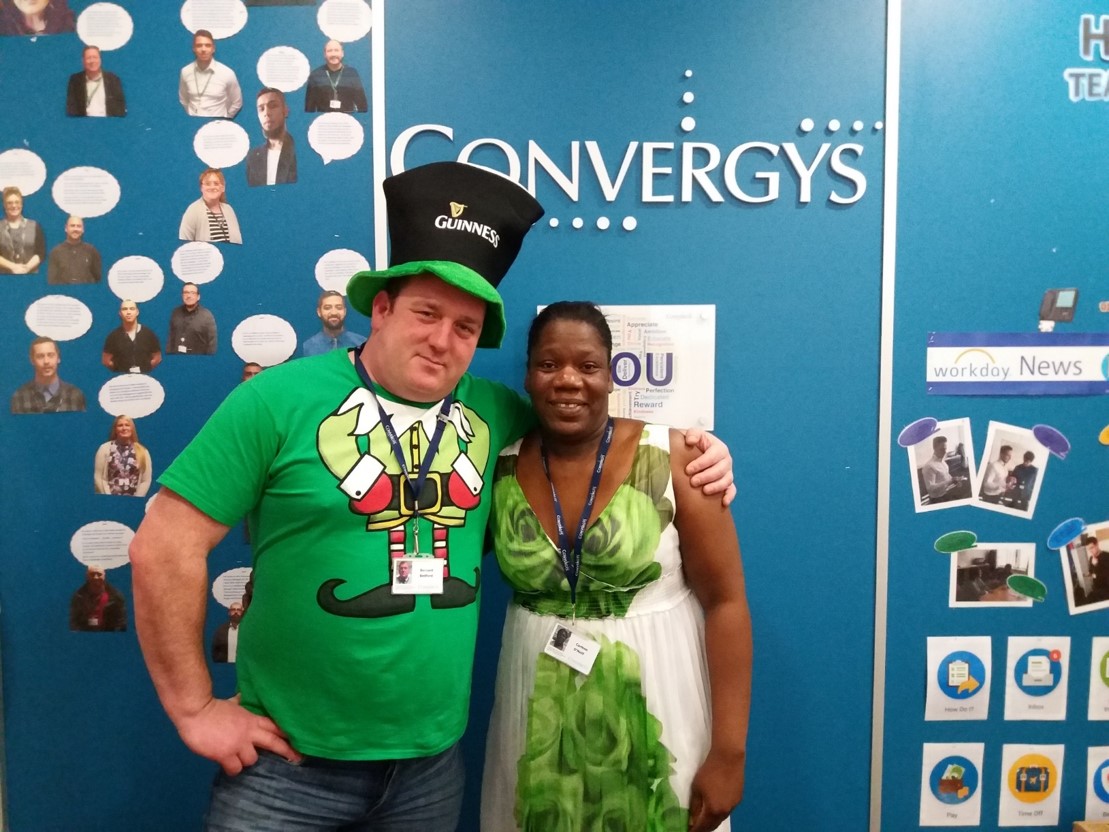 March 21, 2017
Convergys started supporting us last year, with their Head Office and Contact Centre in Altrincham being the first to join us. Since then two of their other UK sites based in Stockport have joined their colleagues to help support their local communities.
Convergys were recently awarded Corporate Supporter of the Year at our Birthday Party in February.
So far the guys at Atlantic Point in Altrincham have already raised £600 in ticket sales for Captain Manchester's Magical Tombola during January and February!
Our friends at the Pear Mill site in Stockport are really stepping up their fundraising efforts this month too. They held a St Patrick's day event on the 17th March where everyone was invited to pay £1 to wear green or orange or come to work in fancy dress. They are also having a bake sale, and money raised from their curry of the day will also go into the pot! On top of that, they have volunteers willing to be waxed or shaved, plus competitions throughout the day to keep everyone entertained!
On 24th March they are holding a bake sale with a £30 prize for the winner.
Hats off guys, we really appreciate your support and look forward to some interesting photos!