Collyhurst and Moston ABC Creates Champions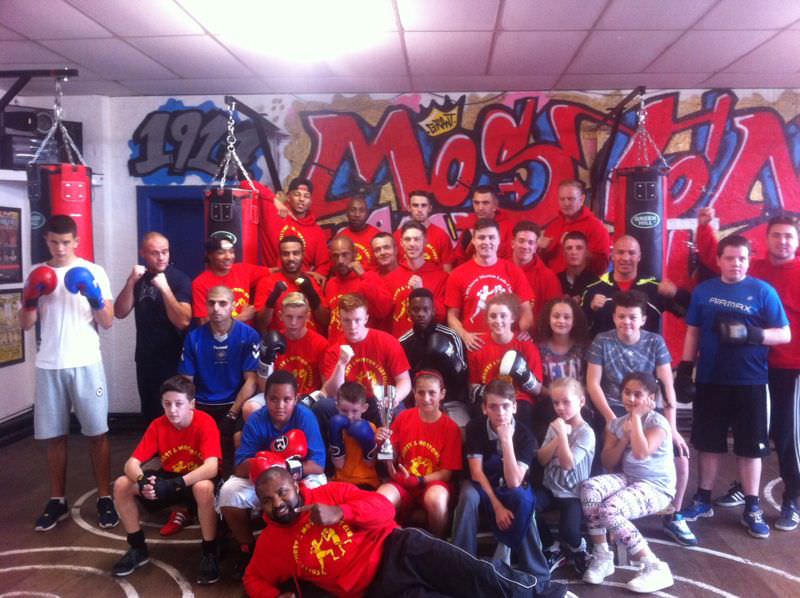 November 30, 2015
Collyhurst and Moston ABC is based in Manchester.
With three Mancunian boxers in Anthony Crolla, Scott Quigg and Terry Flanagan currently holding World Boxing titles, this is a great time to highlight the importance of local, community led boxing clubs.
Collyhurst and Moston Amateur Boxing Club (CMABC) has a 100 year tradition of providing a space where people can go to train, learn new skills, make friends and provide a positive outlet, helping to create a positive identity for a number of local young men over the years.
With Scott Quigg as one of their former pupils, it's hardly surprising that CMABC was voted North West Boxing Club of the Year last year.
The club is ran by Tommy McDonagh, a person so active in his community, that he has recently been appointed as one of Forever Manchester's Community Ambassadors. Tommy says: "We are doing well in the area. We are getting kids off the street. It's about boxing, but it also about getting kids off the street and putting them on the right path."
Boxing can often be a sport that young people can identify with. It teaches discipline and encourages commitment from young people and has been found on many occasions, as a sport, to encourage young people off the streets and into the ring.
As well as boxing training, CMABC is increasingly running a number of youth work, informal education and arts projects.
The boxing club also recently worked with Forever Manchester and FC United during the summer for the Kellogg's Holiday Breakfast Clubs, giving children and families something to do during the holidays completely free and worthwhile too.
As well as teaching the local community to box and getting them active, CMABC also wants to give young people the opportunity to learn basic film-making skills and use these skills to research and explore stories about their local history. This project was recently funded by Forever Manchester.
Building on the very successful film project 'A 100 Years and Still Fighting' that the young men from the Club made as part of the Passions of Youth Project, the partners in the project (MMU and Manchester Histories) and the young men themselves expressed a keen desire to continue working together. The next project hopes to build on the basic film making skills that the young men learnt and give them the opportunity to apply these skills to their wider community.
The Club aims to create a creative learning space in the upstairs room at their gym, where a film studio can be set up to integrate this into delivery of the informal education work at the Gym.
See Community Ambassador, Tommy McDonagh giving a tour of his gym here: