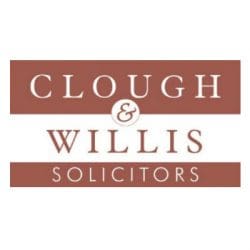 Clough & Willis' provides legal services for commercial, corporate and private clients.
A leading firm in the North West of England, Clough & Willis employs over 30 staff.
Clough & Willis has expanded rapidly, doubling in size in just five years. Committed to existing and future clients and business partners, the firm continues to recruit skilled specialised professionals and has the breadth of experience and strength in depth to support you and your business.
Providing accurate and timely legal advice, the dedicated teams at Clough & Willis are proactive and adaptable. Specialist legal knowledge is complimented by commercial awareness.
Clough & Willis is committed to excellence, emphasising quality of service, expertise and efficiency. The partners and solicitors recognise that every client is unique. Understanding your business and individual circumstances, the team will work with you to meet your objectives.
http://www.clough-willis.co.uk