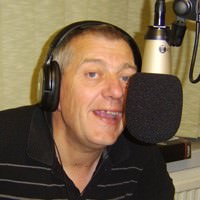 Terry is a Social Entrepreneur, Radio Presenter, Music Producer, Principal & Founder of The Heroes Project (a disability arts and social development organisation) for which he was awarded the MBE
The Heroes Project incorporates several multi-award winning initiatives such as The Melody Maker Experience, Frogtastic Club Nights, L.D.O.K.net Radio & The Autistic Superstars!
He says that he's a proper crap golfer but Mancunian through and through. "Most of the modern world comes from here and the bits that don't like to like to visit occasionally"
In his role as FM Ambassador Terry produces and presents Forever Manchester's very own radio show.