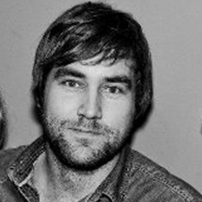 "We do things with a cheeky swagger – everyone loves a Manc!"
Paul Owen is a business development manager at the Royal Institution of Chartered Surveyors. He was born in Manchester and has all his family roots here.
"I have been very lucky to have travelled a fair bit from the age of 17 years old due to serving Queen and Country in Her Majesty's Forces. As a result, I've seen some fantastic places but I always love coming back to this concrete jungle we call Manchester. I love Manchester's people – simply the salt of the earth. We always have the time of day for others and we do things with a cheeky swagger – everyone loves a Manc! And, although we don't take ourselves too seriously, we know how to do business.
Paul's commitment to Forever Manchester
In 2012 Paul and Claire set up A Slice of Nice, a live acoustic afternoon in the heart of the Northern Quarter which is complemented with jars of beer and big slices of delicious cake. The monthly event is held in aid of Forever Manchester. He also created a partnership with the local music event, Blackthorn Music Festival, in which £1 from every ticket sold goes to Forever Manchester.