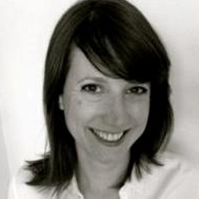 "Wherever you go in the world people know Manchester and get that it's special, probably because something from Manchester has captured their imagination by being brilliant and interesting and probably a bit cool, just like the people that live here."
Kathleen runs KO Consulting, providing Business Development and Marketing to the Professional Services Sector.
"KO Consulting is very focused on increasing profitability for professional organisations.  My ambassador role with Forever Manchester gives me the opportunity to be part of a team working towards something that benefits the community, which is all of us living and working in Manchester.  I see my ambassadors role as a privilege and I feel lucky to be a part of the ambassador program."
Kathleen has raised over £2,600 for Forever Manchester over the past 2 years through her event Chop Beats Forever.
"Organising Chop Beats Forever felt like the perfect way to celebrate Manchester, raise money and spread the word about Forever Manchester.  It was basically an all day party with DJ's, live music and food all held under a railway arch in a craft brewery in Salford. This year anyone young or old was welcome to come along.  A bit like Greater Manchester itself, it was a vibrant mix of people having a great time
In addition to knowing how to throw a party Kathleen also uses her links with the professional services sector in Manchester to raise awareness of Forever Manchester and contribute towards our Manchester Million mission.