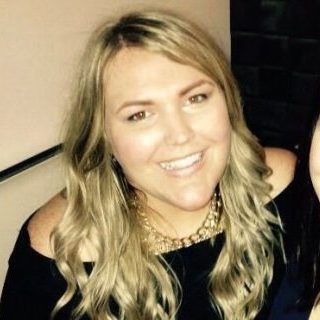 "Manchester has everything except a beach – unless you're in Castlefield in the summer"
Becky has been born and bred a Manc – growing up in Chorlton and now living in Fallowfield with her fiancée she's a self-confessed home bird. Becky says she's proud of Manchester's heritage, vision and innovation. The most important bit is our music, our multi-culturalism, and our connection to the start of women's right movement. Comedy is a massive passion of hers too, so to say our city has produced some of the best is the icing on the cake.
Becky studied in Greater Manchester, heading to Salford Uni and achieving a First in TV & Radio with her comedy film also being played at Bafta HQ (ooh er).
Becky works as Head of Digital Media at Winning Pitch based in Salford Quays, who are a management consultancy and Becky works in Marketing, Social Media and Film Production for the business with a small growing team behind her.
Becky hopes to raise awareness of Forever Manchester within her business and in her social circles and also do other fun bits and bobs like bake sales and sponsored fun days at work.
Becky is as enthusiastic a Manc as they come, telling us: "I love this city. It's my hometown, its my childhood, my heritage and my favourite place. We're friendly here, we're down to earth and we don't take ourselves too seriously. We have a culture of our own. It's the music, the sport, the architecture, the nightlife, the posh bits and not the so posh bits. You can buy a drink for a pound or a cocktail for 20. We have an open minded, multi cultural city. We started women women's right to vote, invented the computer, created world-class musicians and produced The Royle Family. Why would you live anywhere else?"