If you a lover of all things Mancunia and would like to take advantage of our 50% OFF sale, then look now further than the Forever Manchester Shop.
VISIT THE FOREVER MANCHESTER SHOP TODAY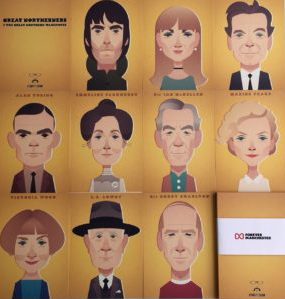 The Forever Manchester Shop is not an online shop filled with lame charity items, but rather a gift emporium stocked with stylish items created by some of Manchester's finest creative talent.
If you love this city of music, football, history and art, then we have a gift for you.
From Manchester music posters, now only £25, showcasing the lyrics of the likes of Joy Division, The Fall, Oasis and Badly Drawn Boy from internationally acclaimed illustrator Si Scott, to North West icons and some of our finest buildings immortalised in posters (now £35) and postcards in two very unique ways from Stanley Chow and James Chapman.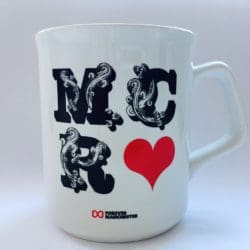 We've got postcards, limited edition prints, t-shirts, bags and mugs with options from as little as just £1.00
And you know what's the best bit? Buy a gift from the Forever Manchester shop and know that it's a gift that keeps on giving. Every penny from the sales will be used to help local people do extraordinary things in their communities across Manchester, in the places where you live, love and work.
So don't delay …
VISIT THE FOREVER MANCHESTER SHOP